How to start a free trial
Click the START FREE TRIAL button at the top right of your screen, on the main menu of https://www.screenercopy.com/.
Fill in the form to create your account – no credit card details required.
Note: your password should be 8 characters long, and contain both letters and numbers.
Accept our Terms of Use, prove you're not a robot, and hit REGISTER.
Check your email, click the verification link, and boom! You're in.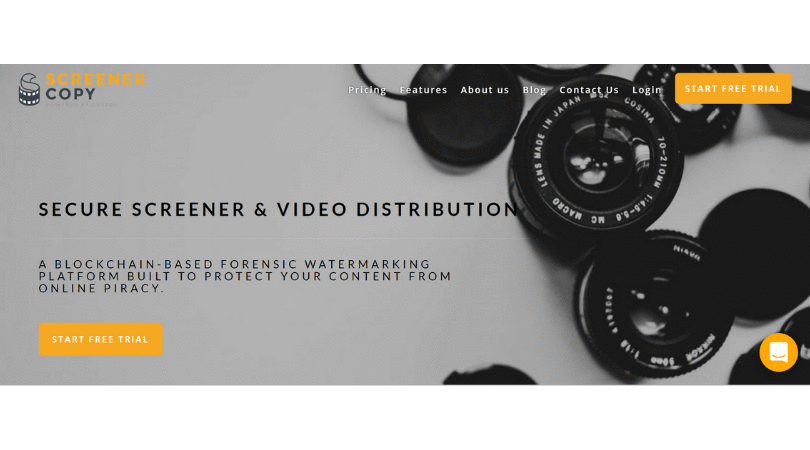 Click here to learn how to upload your first video, and contact [email protected] if you need any further assistance.
Why we offer a free trial
Small to medium-scale movie producers typically do not have their own distribution platforms, and require a software-as-a-service (SaaS) solution to replace less secure online video sharing services.
Screener Copy, powered by Media Technologies, is our plug-and-play SAAS solution for independent film producers and distributors. A Screener Copy user can simply upload content, and nominate a list of recipients.
When a free trial subscription is upgraded to the Basic Plan, Custos protection will be added to each copy of the distributed content.
Because Screener Copy is easily adapted and rebranded for custom use cases, we also offer a free trial to 'white-label' customers who want us to build them their own, bespoke content distribution platforms.
One example of this use case is lightvault.io, who use a custom-made version of the Screener Copy platform to deliver films to buyers and broadcasters worldwide from Ontario, Canada.