How to upload your first video
Once you've registered for a trial account, the verification link in your confirmation email will take you to a Success Page.
Click the CATALOG button.
Your catalog page is where your videos will be housed. To upload your first video, navigate to the 'Upload' page either by using the button at the bottom of your catalog, or the menu item on the left of your screen.
Click UPLOAD A VIDEO, and select a video file from your computer.
IMPORTANT: Do not close the tab or navigate away from this page while your video upload is taking place. Only when you are notified that your upload is 100% complete can you close the window or navigate away.
You can upload multiple files simultaneously, or click EDIT INFO to add metadata to your file while you wait.
When your upload is complete and the progress bar is green, click 'View Catalog' to review your film details and send your first watermarked copy to a trusted recipient, securely.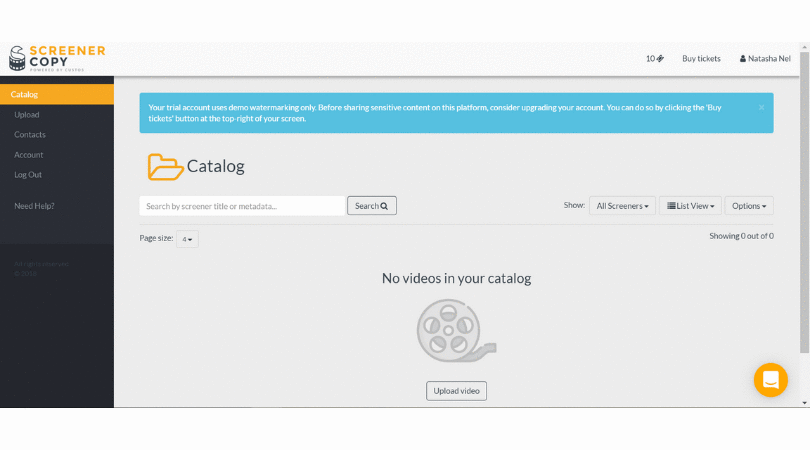 Click here to learn how to send your first video securely, or contact [email protected] if you need any further assistance.